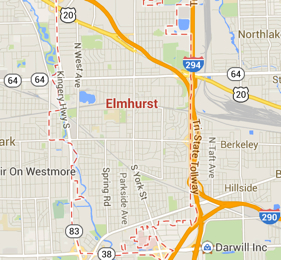 Landscaping Experts in Elmhurst, IL 60126
For over 20 years Joe Romano has provided landscaping services such as design, build, maintenance and snow removal for both commercial and residential
properties throughout the Elmhurst, IL area. As a full service landscape contractor, Joe Romano takes his clients through the entire landscaping process from developing the landscaping design to the complete landscape design installation. Romano Landscape also provides landscaping services that covers all the seasons: spring clean-ups, summer lawn care service, landscape design, lawn care maintenance, fall clean-ups and snow removal in Elmhurst, IL 60126 area. We encourage you to view our work on our gallery page.
Why choose Romano Landscape to design, install and/or maintain your Elmhurst, IL property?
A beautiful landscape can be yours by meeting Romano Landscape's professional landscape designers to discuss how you can convert your yard into a garden that is functional, practical and aesthetically amazing. The first step in attaining your new outdoor landscape is to create a design. After you select your design with the help of Romano Landscape's professional landscape designers, an installation plan is developed and executed. You can receive a free professional landscape design when you contract with Romano Landscape to install the design. A detailed maintenance plan will ensure your property/garden will preserve its unique style throughout Elmhurst's four season weather.
Services
COMMERICAL AND RESIDENTIAL PROPERTY MAINTENANCE
LANDSCAPE DESIGN AND INSTALLATION
BRICK PAVERS, PATIOS, WALKWAYS, FIREPITS AND RETAINING WALLS
TREE PLANTING/PRUNING
6 STEP FERTILIZATION PROGRAM
AERATION
POWER RAKE
SOD
MULCH ANNUAL /PERENNIAL PLANTING
BALL FIELD CONSTRUCTION
SNOW REMOVAL
You'll find our pricing extremely competitive & fair. There is no hassle and 100% satisfaction will be guaranteed. Contact Romano Landscape to transform your yard into an outdoor living space that reflects your personal style and needs.
Call Now: (630) 359-4317